Narcotics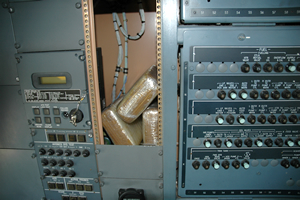 Narcotics Unit identifies, locates and dismantles mid and upper-level narcotics organizations that operate within the City of Miami.
Operation Untouchables resulted in the seizure of over 1 kilogram of cocaine and numerous assault rifles and handguns. The targets were federally convicted of conspiracy and armed cocaine trafficking.
Operation Three Stooges resulted in the seizure of over 1,500 Ecstasy pills and two kilograms of cocaine, 4 arrests for cocaine and Ecstasy trafficking.
Operation 2 Catch a Tiger resulted in 12 arrests along with the seizure of 150,000 Ecstasy pills and $32,000 in US currency.
Operation Odd Ball Boys resulted in 37 arrests and the seizure of thousands in US currency and personal property, including firearms and narcotics.
Operation Haitian Key yielded 16 federal indictments, the seizure of 3.5 kilos of cocaine, 1.8 kilos of crack cocaine and over $158,000 in US currency.