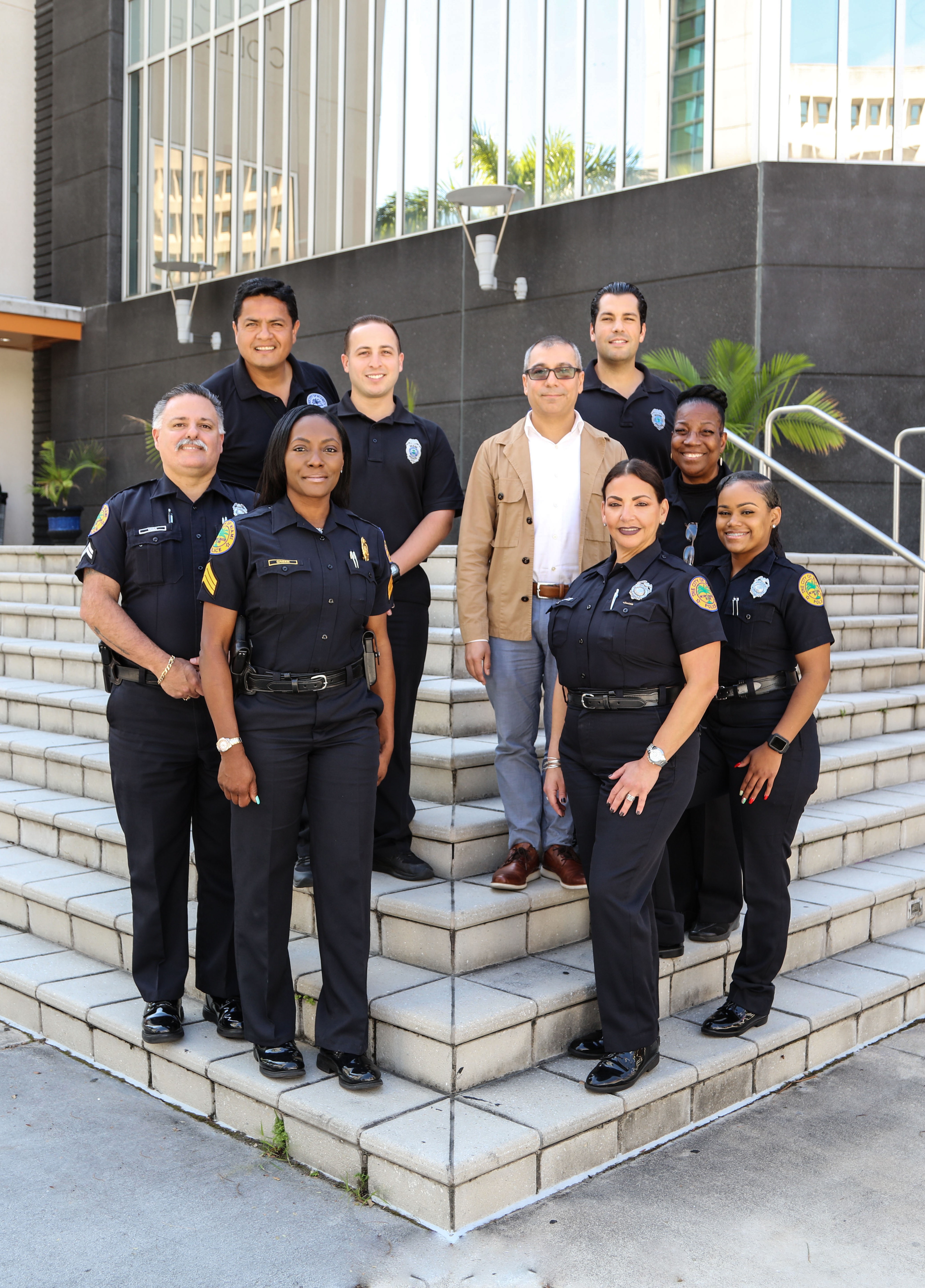 Reporting directly to the Chief of Police, the Public Information Office (PIO) serves as the liaison between the Department and the members of the media, both local, national and international. PIO is responsible for the release of accurate and timely information regarding the activities of the Department to the news media (broadcast and print) and the public. The function of PIO is an integral component of the day-to-day law enforcement operations of the Department, guaranteeing that the avenues of communication are consistently open among the Department, the media and the citizenry is the goal of the PIO staff. The rapport established by the PIO staff and the media benefits both participants. The media receives extremely current and factual information for publication and broadcast, while the law enforcement community benefits from the media's enhanced dissemination capabilities to publicize the Department's crime prevention efforts as well as the community policing projects. The PIO strives to promote a positive image of the Department through its relationship with the media outlets, and specialized programs tailored to the needs of the community.

Any media personnel may contact the Public Information Office at (305) 603-6420.

What types of requests are handled by the Public Information Office (P.I.O.)?
Only requests from members of the media are processed through the P.I.O. The non-emergency line for police information is (305) 579-6111.

Media members requiring information pertaining to a police case are urged to contact the P.I.O. directly. Members who bypass the P.I.O. and contact the investigative unit directly, will be re-directed to P.I.O.

Is there a cost associated with a public records request?
Many requests may not require a cost. However, some requests that require extensive labor by a member of the Miami Police Department may require a fee. Additionally, materials utilized for printing or processing will also be added to the fee.

Can I obtain a film permit via the Public Information Office?
The Public Information Office no longer handles film permits. Film permits are handled by the Office of Film located at 2700 S. Bayshore Drive and may be reached at (305) 860-3823.

Who do I contact to schedule a ride-a-long with a police officer?
The Public Information Office only handles ride-a-longs from members of the media, including journalism students. A "Release and Hold Harmless" form must be completed and credentials produced prior to the ride-a-long.

All other ride-a-longs are handled via the Community Affairs Section and may be scheduled by calling at (305) 603-6090.

Are you able to respond to media inquiries pertaining to an incident where another agency is the primary investigative entity?
No. It would be unprofessional, unethical and at times detrimental to the incident if we were to speak on behalf of another agency without their express permission even if we are assisting that agency with the incident.