Patrol Support
The Patrol Support Unit is an element of the Field Operations Division's Specialized Operations Section. The Patrol Support Unit is further subdivided into three details, the Marine Patrol Detail, the Mounted Patrol Detail and the Aviation Detail.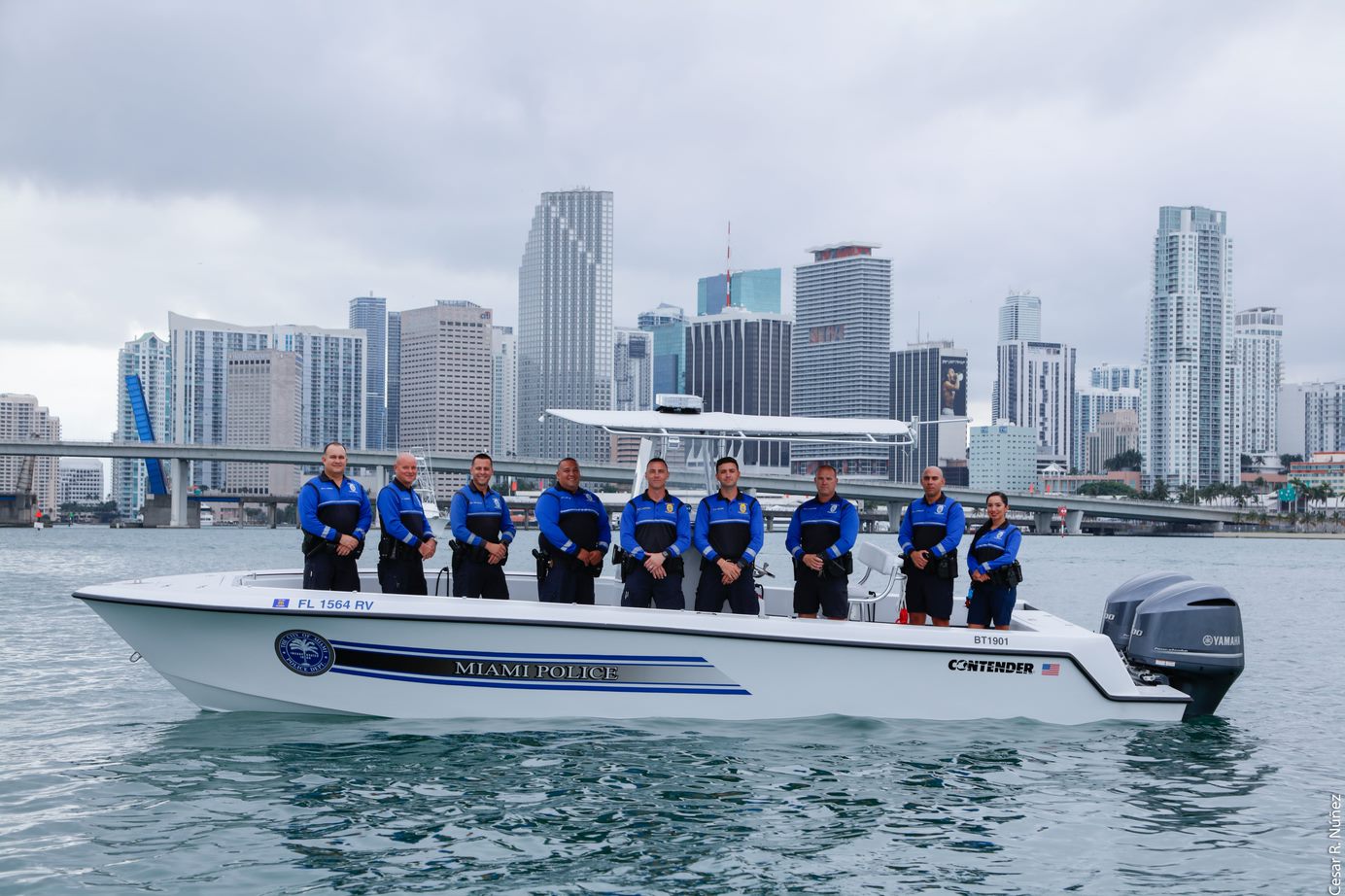 The Marine Patrol Detail is an extension and supplement of the patrol force of the Miami Police Department. The primary mission is to respond to all water-related incidents, underwater recoveries and emergencies in the waterways within the City of Miami. The Marine Patrol Detail provides highly trained marine vessel operators and certified recovery police divers, in addition to regular marine patrol assets, to address the numerous criminal and safety issues in Miami's waterways. The detail currently consists of all certified recovery police divers, including its supervisors. The current fleet consists of many vessels, including some of which are Safeboats for inclement weather, and some of which are Bay Boats for patrolling lakes/canals.

The primary goal of the Marine Patrol Detail is to ensure the safety of those persons using the waterways of the City of Miami. The Sergeant and officers assigned to the detail enforce all federal, state and local maritime regulations and statutes, conduct safety inspections, and aid all law enforcement agencies and public entities engaged in maritime activities in the region.
The detail is responsible for providing specialized Mounted Police support to specific situations, including augmenting patrol units deployed for crowd control activities where hostilities are considered minimal. An additional area of responsibility is the promotion of a positive relationship with the community through the enhanced visibility of the Mounted Patrol Detail at unique special events attracting large segments of the citizens and visitors in the City of Miami. The Mounted Detail currently consists of sworn personnel, civilian stable attendants, and eleven (11) horses.
The Aviation Detail's overall mission is to protect the homeland, reduce crime, enhance officer safety and mitigate natural or man-made disasters through professional airborne law enforcement in the safest manner possible.