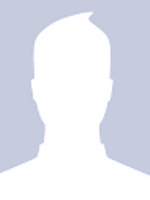 Major Eric N. Gonzalez
The investigative units that comprise the Department's Criminal Investigations Section are responsible for the follow-up investigation of crimes committed against persons or property in the City of Miami which require a degree of specialization or a centralized investigative approach. All major criminal investigations that are undertaken by the Miami Police Department are conducted by investigators assigned to this Section. These investigators are dedicated to investigate these crimes, collect evidence, identify perpetrators and prepare the cases for successful prosecution. These investigators also fulfill a regulatory function for the numerous business licenses and permits requiring police oversight.

Follow-up investigations of serious crimes are performed by investigators assigned to the Homicide/Domestic Violence, Sexual Battery/Child Abuse, Juvenile, Robbery, Burglary, Auto Theft, Economic Crimes, and Pawnshop elements within the Section. Additionally, the Section also manages the Crime Scene Investigations Unit which provides specialized evidence collection techniques at crime scenes and within controlled technical facilities isolated from crime scenes and the Warrant Management Detail. The Victims Advocate staff providing assistance to individuals who have suffered loss as the result of a crime is also administered within the Criminal Investigations Section. A 24-hour CIS Desk and Validations Detail supports the investigators with access to the Florida Crime Information Center and National Crime Information Center.